---
Beautify your room in a scientific and electrifying way!
 Our Magic Plasma Ball will definitely give an exciting touch to your room. The plasma ball emits lightning as you touch the sphere, making it interactive and a great house decoration. This will surely capture the attention of every guest.
These battery operated Magic Plasma Balls are the perfect gift for your mad scientist buddy or that person on your list who has everything. It's perfect for dark parties, glowing birthdays or your next epic Halloween event!
FEATURES:
Interactive Plasma Ball: This dynamic 5" atmospheric plasma ball radiates a multi-colored light display when plugged in and interacted with.
Touch & sound activation:  This plasma lamp reacts to both touch and sound. Create unique lightning displays inside the glass globe to your favorite songs at the flick of a switch.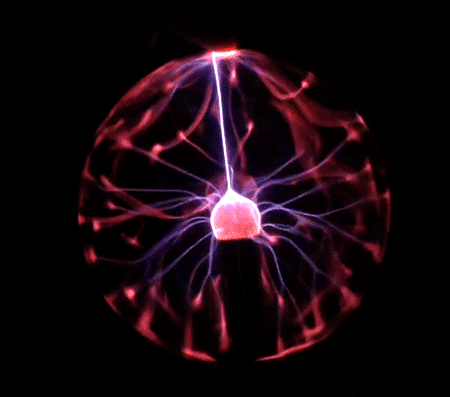 Bright light display: This plasma ball can double up as a night light to bring some nice illumination into any bedroom or living room. The glass ball has an 8-inch diameter and reaches 11-inches in height.
Perfect gift: This classic plasma globe is a modern-day rendering of the original concept devised by Nikola Tesla. This makes it the perfect gift for anyone who has a passion for science.
Great for health: It can activate the oxygen molecules in the air to make it easily absorbed, activate diverse body enzymes to promote metabolism and encourage better sleep.
This section doesn't currently include any content. Add content to this section using the sidebar.